I'm quite happy with this 'new' desk lamp I made for myself, upcycled from an ugly-ass ikea desk lamp that I've had since forever: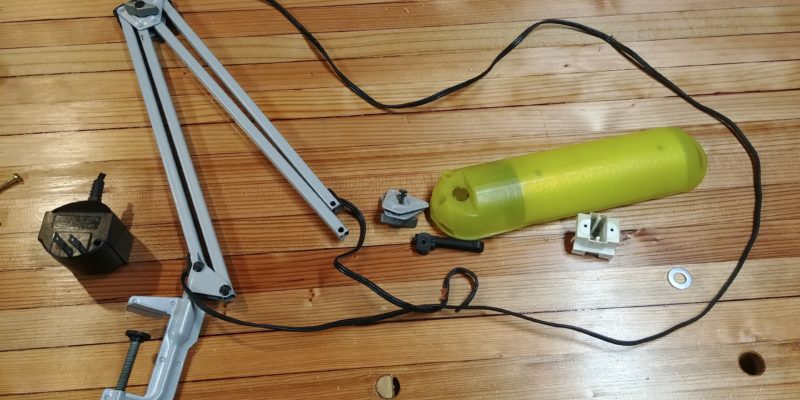 The CFL lamp that it came with in 1999 or whatever finally burned out. I painted the arm with my favorite primer orange. For the head, I cut a channel in a piece of oak I found on the street to house the LED strip, which I cut down from some leftover manufacturer samples. I shaped the head with a spokeshave. I used the original mains voltage wires to run the 24V supply for the LED. I like how skinny and minimal I was able to make it: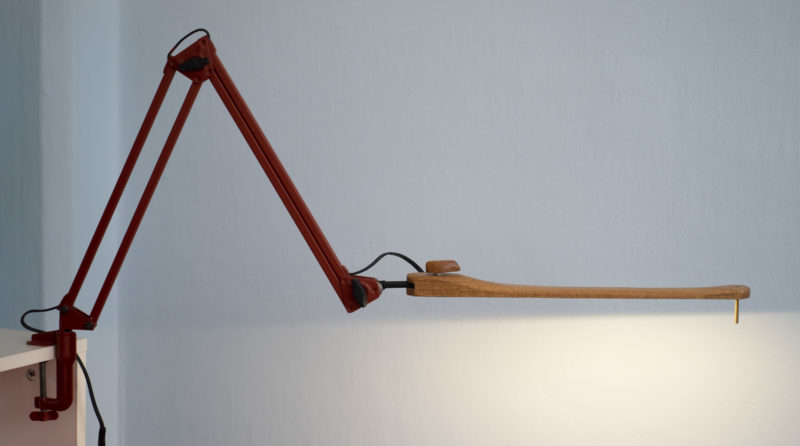 I realized after using it for a bit that it needed some more grab on the tilt knob, it had a tendency to slowly wilt downward. So I added some washers to increase the amount of surface area: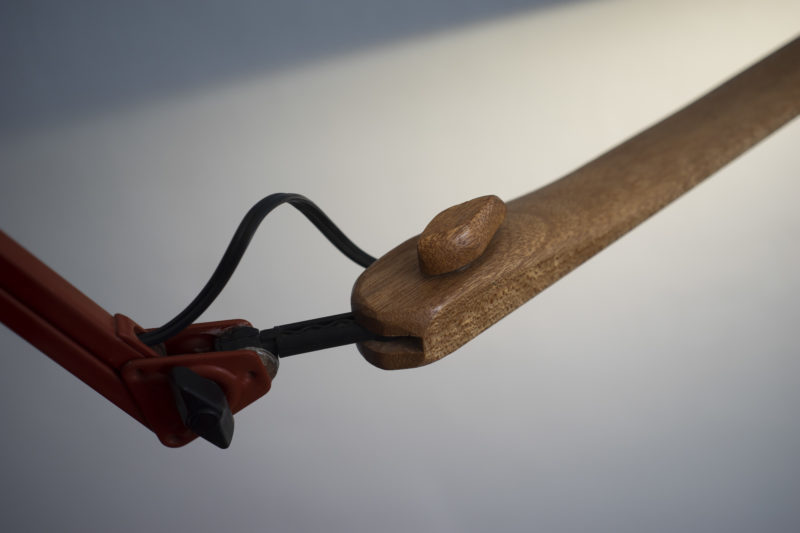 Unfortunately I don't have the can of orange primer anymore, so the washers are still unpainted. One of these days I'll get to it.
The switch has a dimmer built in, I made the knob cover out of the same oak with a spokeshave, finishing up with a scraping card, leaving it attached to the larger block so that I had something to clamp onto: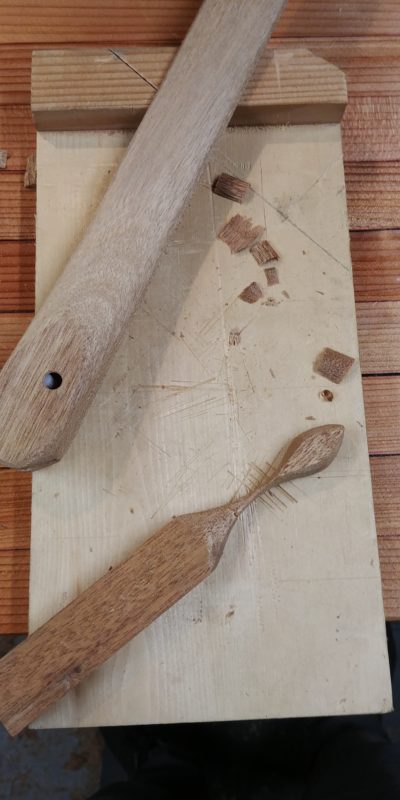 One detail I'm particularly happy with is this brass handle I machined for the end: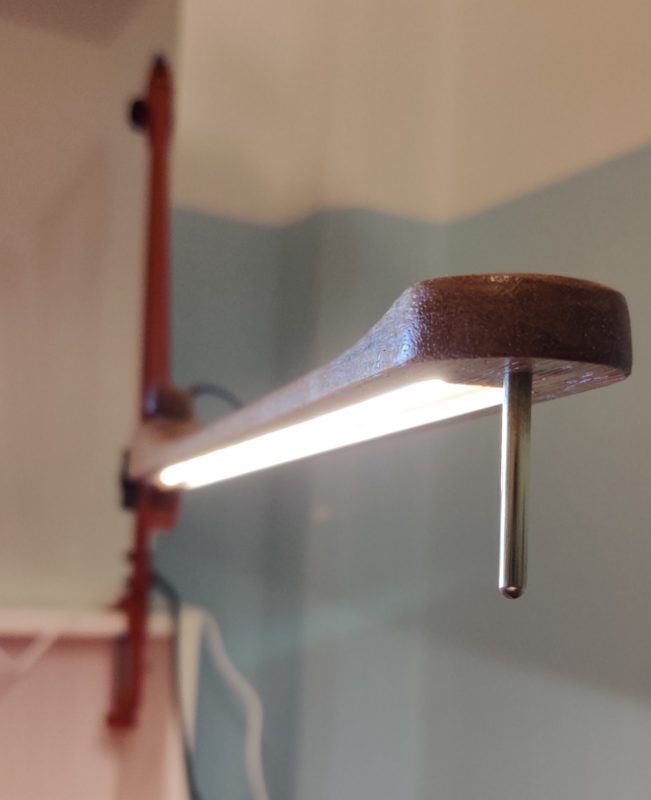 There are a zillion of these cheap arm lamps out there, as a fun weekend project you can make them into something really cool.