Another project I did for my Arch 134 class.  The assignment was: Design a parklet!
Concept
I started with the Tenderloin neighborhood in San Francisco where I lived at the time (life has changed drastically in the last two years!).  Typically parklets provide some kind of public amenity, an eddy to step out of the stream of pedestrian traffic.  If you put a parklet on Eddy street it would immediately become a venue for people to do all the things that you don't want them to do, but it's not like the neighborhood doesn't have unmet needs.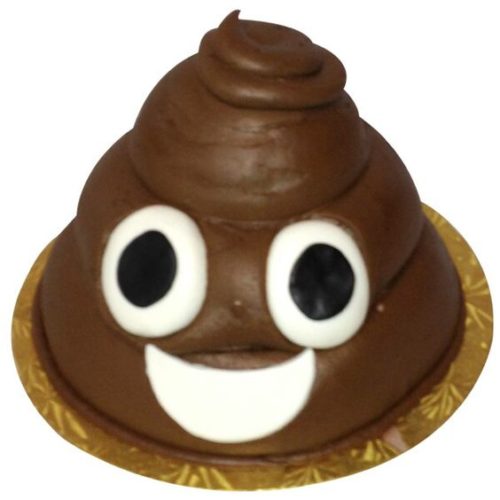 So, I get it.  We don't want to pay for public restrooms for homeless people.  In addition to the considerable expense associated with operating a high-traffic public restroom, it requires constant vigilance to make sure the facility is actually being used as a place to do your business, not your "business."  Actually I'm not sure which usage would get the euphemism quotes, but anyway my point is, whether you want to pay for this or not, you're going to pay for restrooms for homeless people.
Have you been to the main San Francisco Library at Hyde and Grove?  It's a nice enough library, in an inoffensive 90's postmodern way.  It's also the only available public restroom in a 1/4 mile radius, and so the restrooms are always packed with people who don't have another option, and have to constantly patrolled by security officers to keep the chaos to a low roar.  The streets east of Larkin and south of Geary are full of evidence that this facility isn't nearly enough to meet demand.  So I decided to design a parklet around public restrooms.
Siting
I placed the parklet between the current day-use public restrooms at the Public Library, and the current after-hours restroom, the Lawrence Halprin-designed fountain in the middle of U.N. Plaza.  I like that this location breaks up the formal scenic view between U.N. Plaza and City Hall in a somewhat obnoxious way.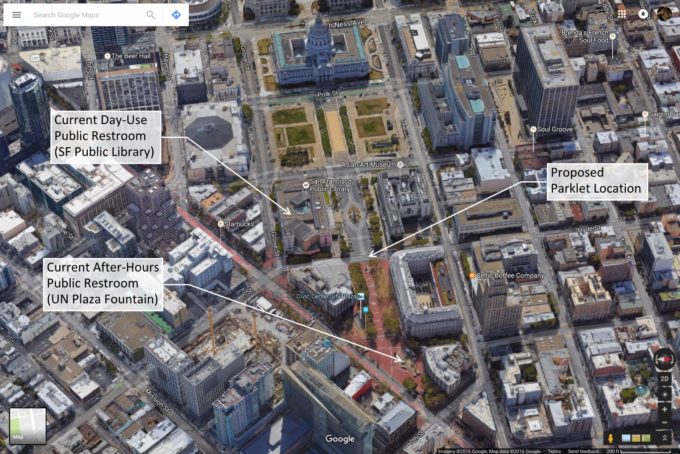 Programming and Design
In addition to providing public restrooms, I wanted to provide public showers.  I included a micro-retail space as well, since I figured that there would have to be some kind of revenue-generating function as well to keep the whole thing going.  Using shipping containers would make it easy to set up and move.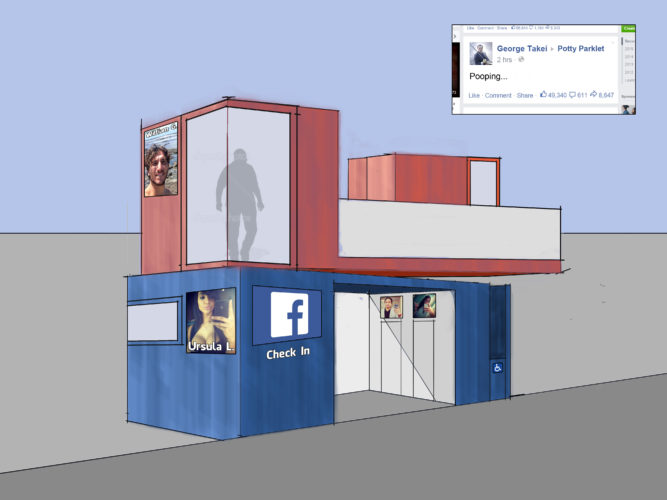 Access to shower/toilets are via facebook check-in.  I think that sets a balance between the desire for these facilities to be available for all (facebook accounts can be created for free at the adjacent library), and the need to control access to prevent non-sanctioned use.
The first floor incorporates three toilets, the stairs to the second level, and the handwashing station.  I was imagining the back wall behind the stairs as some kind of mesh or grillework, to keep the space open and ventilated.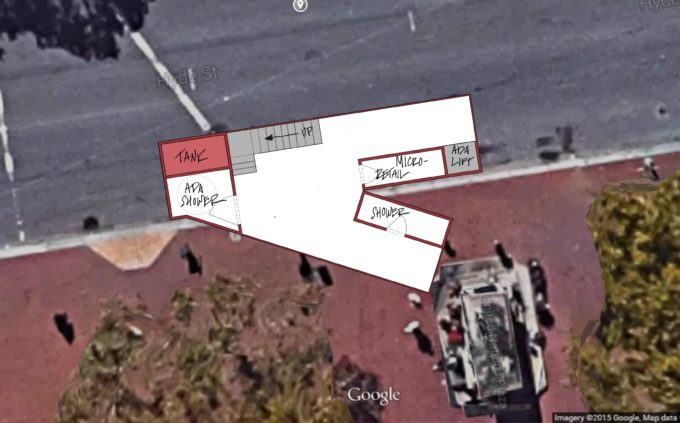 The second level is showers, and would be at about eye level to the adjacent statue of Simón Bolívar, and would have nice views on City Hall.    Also included on this level is a micro-retail, to provide some income to pay for operating costs.  Placing all of this on the second level allows access control after hours, versus the restrooms that are envisioned as 24-hour facilities.
Conclusion
This was a class project done over a weekend, so think of it as a sketch rather than a 100% build-able proposal.  But, if you've walked by the Tenderloin Pit Stop on Ellis St, you can see that this sort of thing can work.  Similarly, Lava Mae is doing fantastic work upcycling retired transit buses to mobile shower units.  It's a simple way to improve the quality of life for everyone that shares the city.