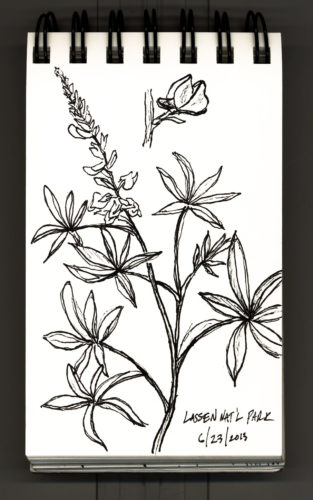 Lassen is a gem.  The Southwest part of the park was still mostly under snow when I was there in the second week of June, but Hwy 89, which runs over Lassen Pass at 8500ft, had just opened for the summer a week or two before.  I did a 27 mile loop around the Eastern side of the park.  Days were in the mid-70s, nights were down to freezing.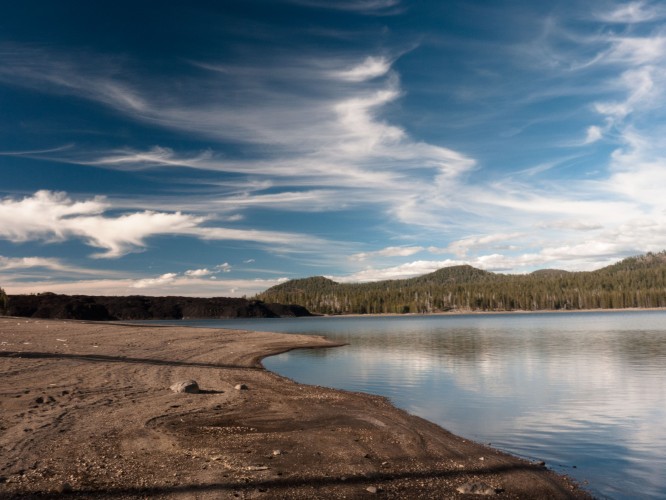 Pictures from four days of waterfalls, mountain lakes, and volcanic formations follow!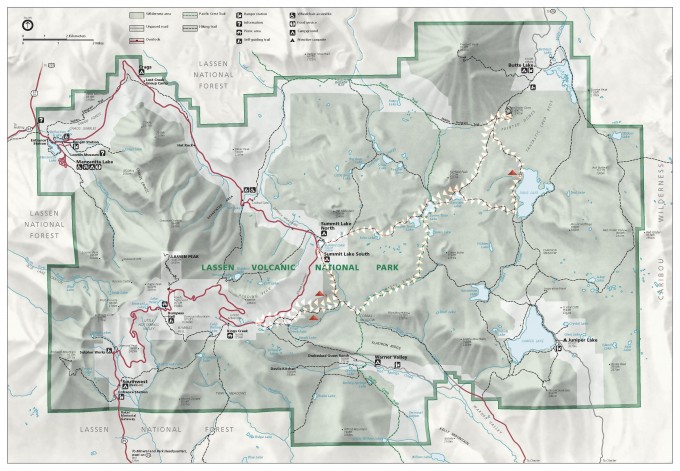 As one might expect, there were trees: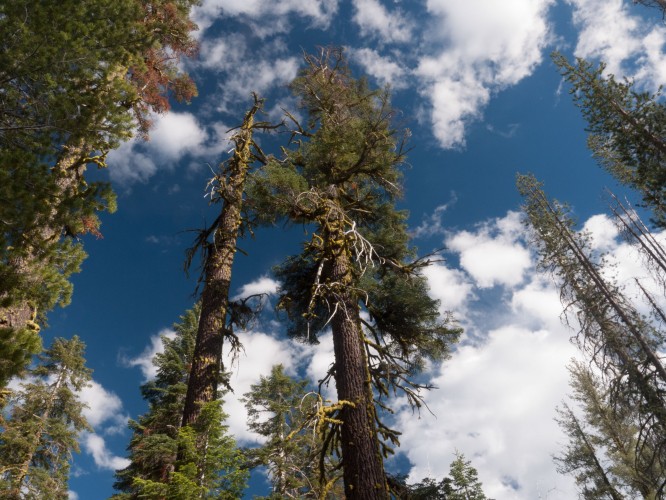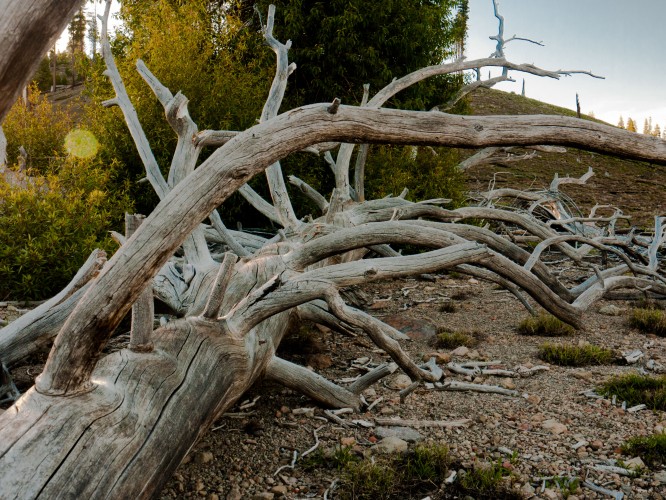 Also lakes: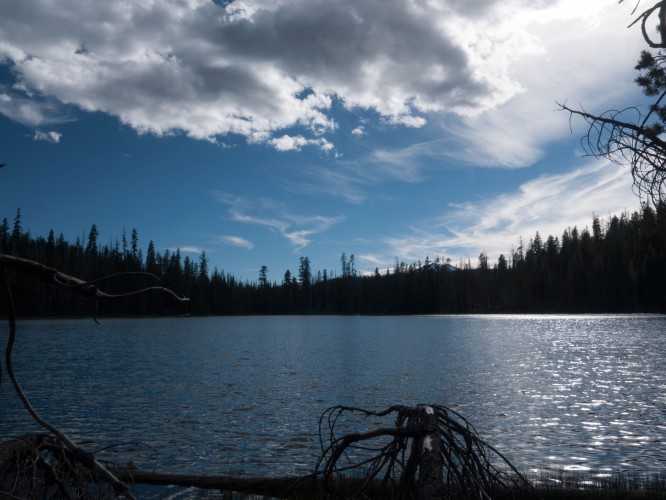 By sheer dumb good fortune, it was the weekend of the Supermoon, and it came up over the hills the first two nights like a search beacon.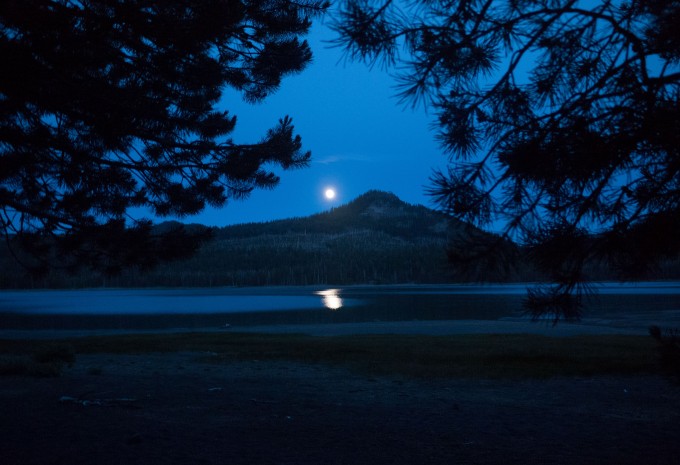 The last two days, storm clouds started building up over Lassen summit.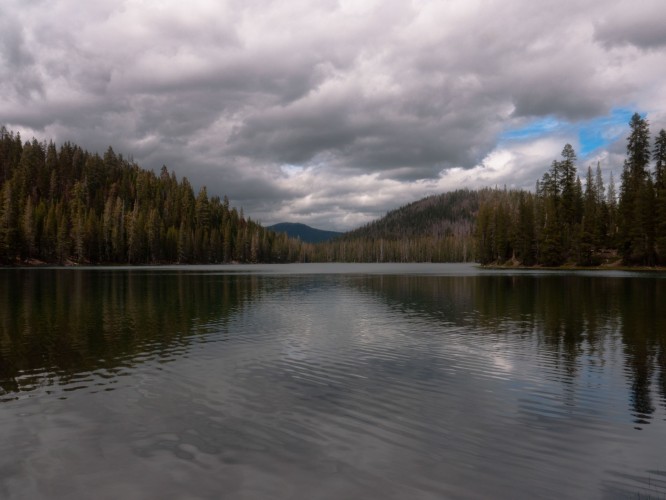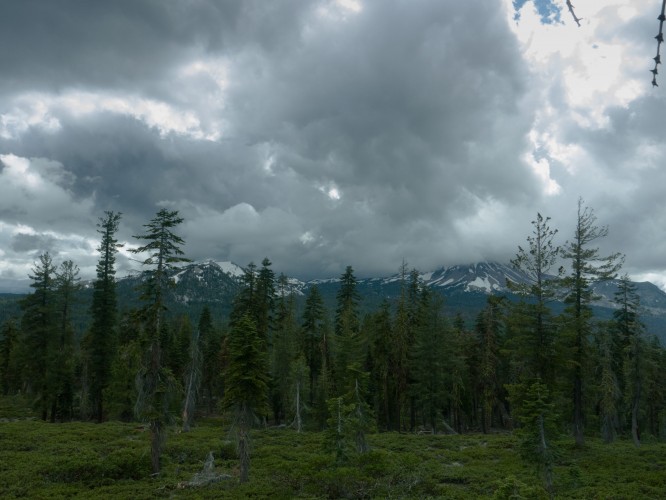 I ate lunch while I watched the rain coming towards me over the cinder dunes: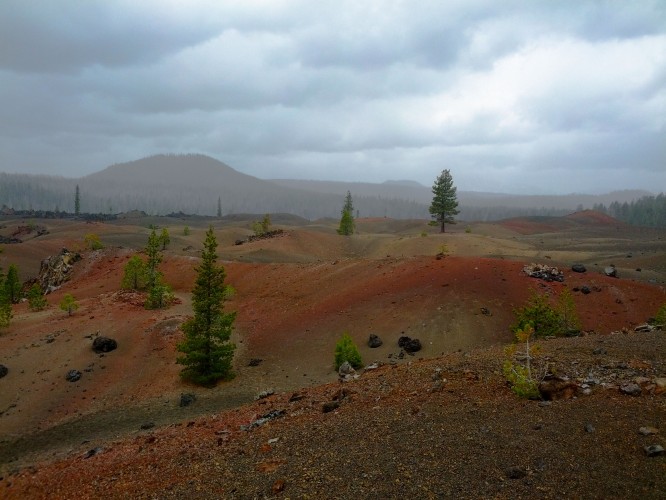 Here's me getting rained on.  Stoic!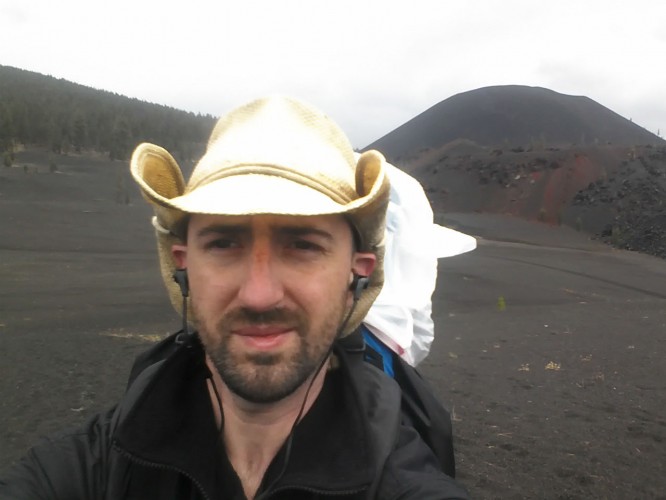 The rain created wonderful atmospheric perspective, even with my cell phone camera.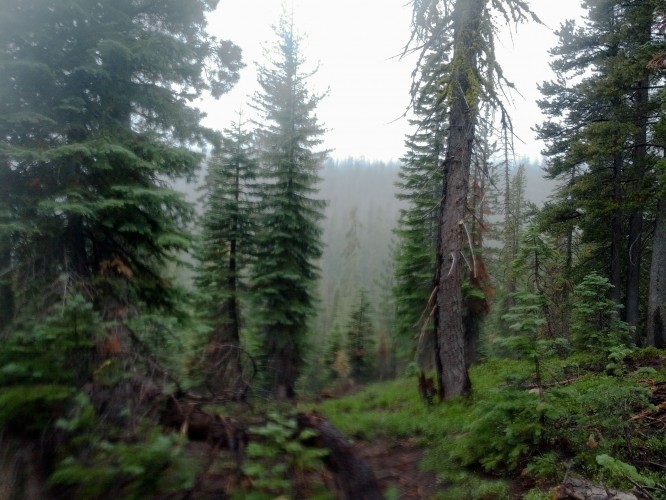 Kings Creek Falls.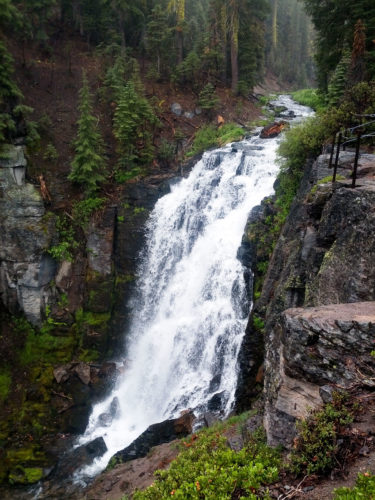 I made a cozy camp under some trees: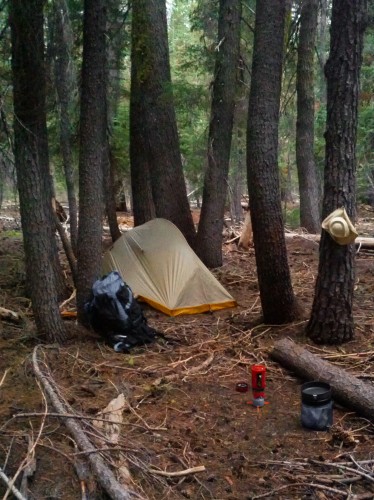 I woke up early to the sound of rain drumming on the tent, and went back to sleep for a few more hours.  When I rolled up the tent, I found a family of millipedes that had crawled under the tent footprint to stay dry during the night.
Crossing Lassen Pass at 8500 feet, with the sleet coming down.  On the other side, I passed snowplows and salt trucks heading up the mountain: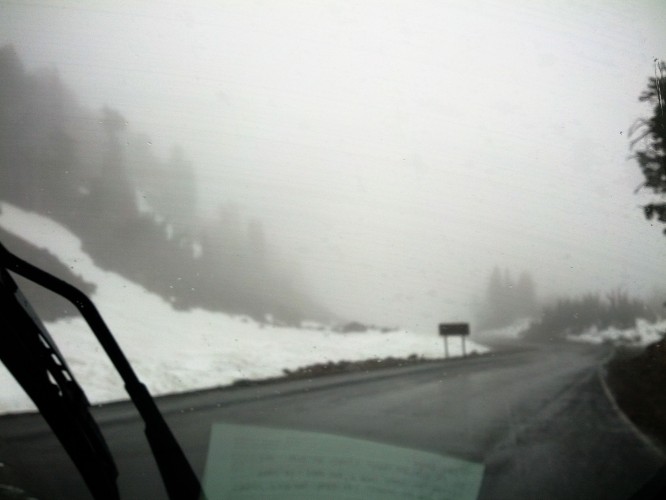 It was a great trip!