This Kodak no. 1a came to me from my great-grandfather. The date of the patents inside dates it from about 1908, although Kodak made this camera basically unchanged for over 30 years. As far as I know this one has never been serviced, and the simple ball-bearing shutter is still going strong, and seems reasonably accurate.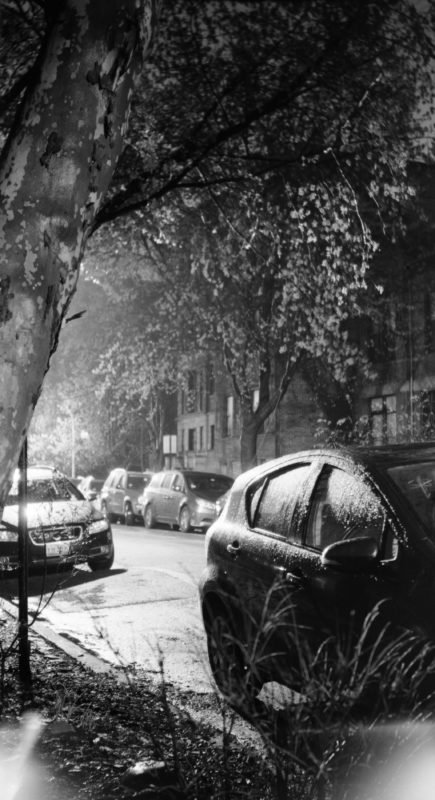 The lens is a three-element uncoated "Rapid Rectilinear" by Bausch & Lomb, with a maximum aperture of f8. The minimum focus is six feet, so it's not a portrait camera.  But especially tripod-mounted, it is wonderfully sharp.   It uses 116 film which isn't made any more, so I made a some shims out of washers and epoxy to fit onto the ends of the shorter 120 rolls, and made a few other adjustments to take 120 film.

The viewfinder is a simple 45 degree mirror with a lens and metal cutout to approximate the frame position, so you have to remember to turn left for right or right for left. Mine is unfortunately in pretty bad shape, I would love to replace it but am not sure how to go about it.
Sometimes with a camera this primitive, it forces you into making interesting creative choices. Other times, most times, you just take poorly composed photos. The distinction is kind of subjective, I guess? Anyway, here's a gallery: