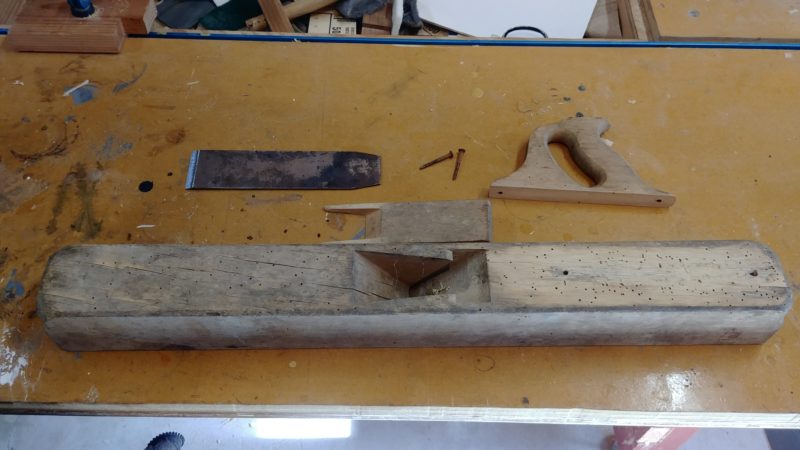 I bought this jointer plane at a flea market in the Czech Republic. I think I paid around $15. I wasn't sure if it would be useable, but figured I was purchasing a pattern for making a new body one, plus a blade.
I think the wood species is Beech(?). I'm also not sure what the tiny holes are from. I don't think they have termites in the Czech Republic, maybe carpenter ants? Anyway, I was really pleased and surprised with the nice figure that came out once I cleaned it up with a scraping card: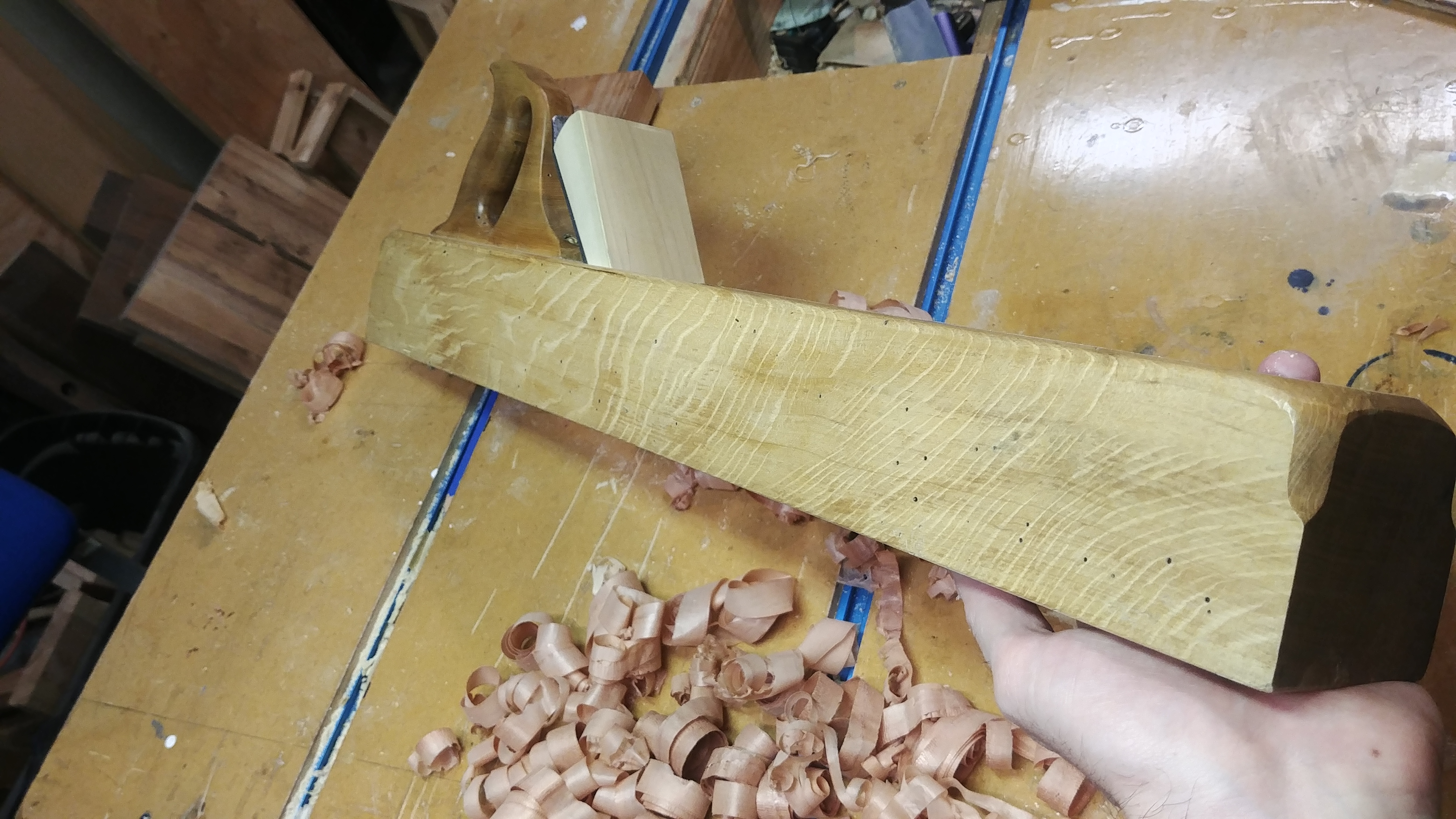 The laminated steel blade is a dream to sharpen, just a few passes on the diamond stone raises a burr and it seems to hold an edge pretty well. I'm considering buying a laminated blade for my other planes as well based on this.
Here's a video talking through what I did to restore it and demonstrating its use on flattening a the top of the workbench I'm building. Czech it out (sorry not sorry):
I also bought this level at the same time, a few passes to bring it back to straight and true, and a few coats of shellac and it's good as new: