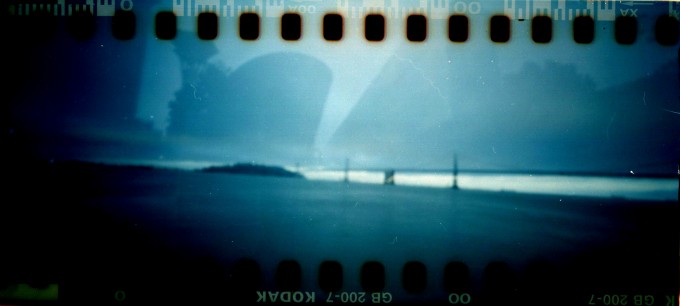 haha, oh god.  So I just started a new job, and I'm the incoming treasurer for the IES SF section, and I'm in submittals on the library project, and I'm taking my LC exam this fall, and I've been dating some, and my D&D campaign has started up again so I've got that prep time every week in addition to game night…  things are going really, really well for me right now but I don't have a lot of time for personal artistic pursuits, and also everything I've been working on has been pretty laptopy lately.  So I decided what I really needed was some immediate gratification, in a project I could finish in a weekend with a minimum of planning.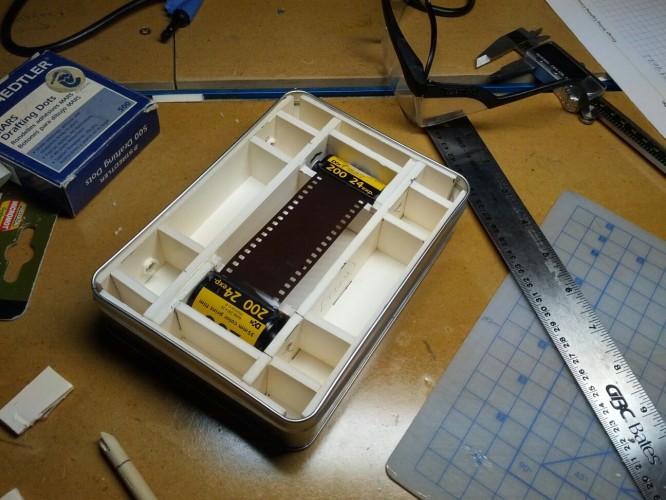 I went shopping for the cookie tin that became the camera body Saturday morning, and was scrambled to finish it up before I ran out of light on Sunday.  I finished about 45 minutes before dusk, loaded up a roll of film, and started walking East, through Union Square and down to the Embarcadero.  The shot at the top of the post is the last one on the roll, the Bay Bridge and Treasure Island, with the fogline rolling into the East Bay.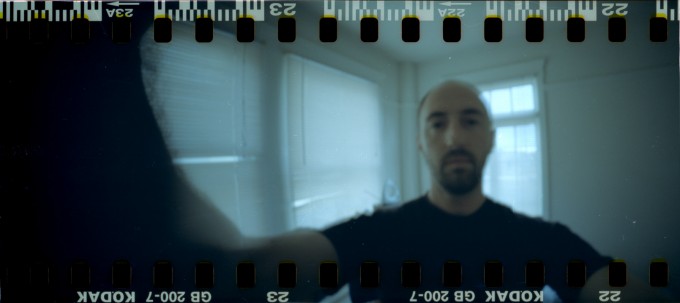 And above is the first picture I took.  A selfie!  I spent some time today building a smaller aperture, which should fix the blurry problem.  I also need a better attachment to the tripod, the one I tried first is pretty wobbly.   I'd kind of stopped taking pictures of things because I'm just kind of burned out on digital photography right now, but this has been really fun and creative.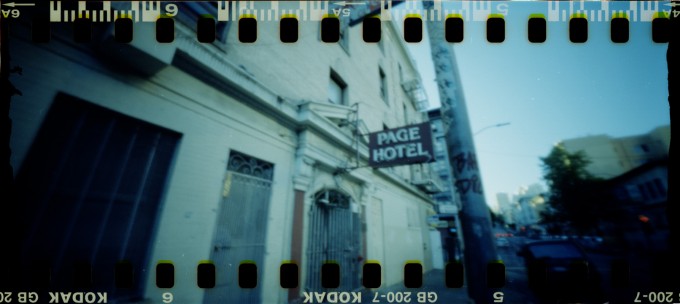 Oh, hey, if you have any tips about how to get a nice round hole .29 mm in diameter, leave me a comment!